Kindle and Fable's Seven Wonders born 11/30/2006
All these puppies are sold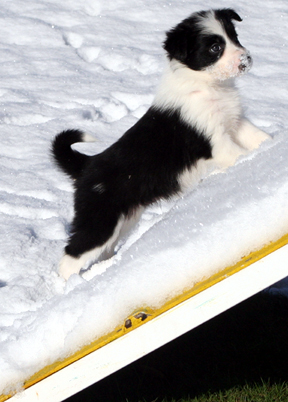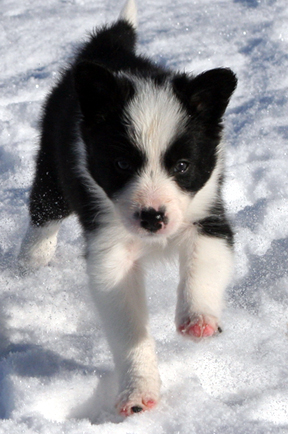 Scraps is now living with Andrew Roche, CA while Kiss is now living with Kathleen Snow, OK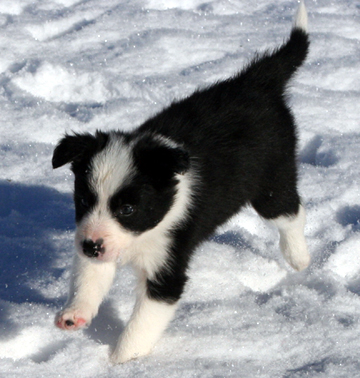 Tory is now living with Marilyn Waterston, MD and her other Hob Nob bc Zee Zee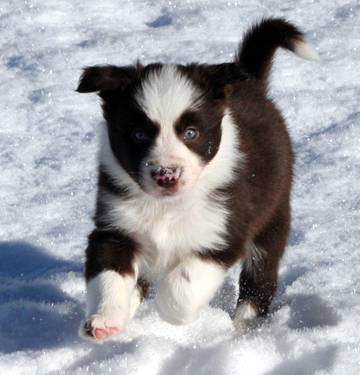 Hob Nob Over The Moon aka Luna red/white female is living with Amber Sidhu, CA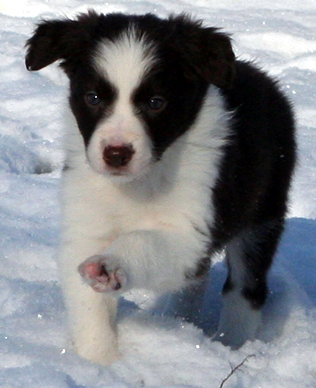 Hob Nob Kindle The Flame aka Singe red/white female is staying here at Hob Nob Farm, WA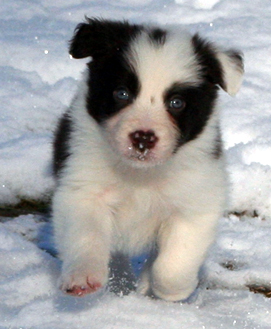 Hob Nob Fire and Ice aka 'Steam' is now living with Jo Roach, WA and his 1/2 brother Slider!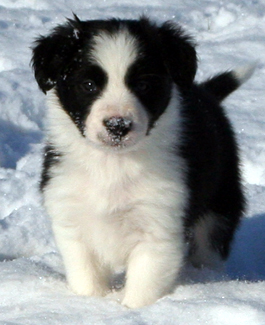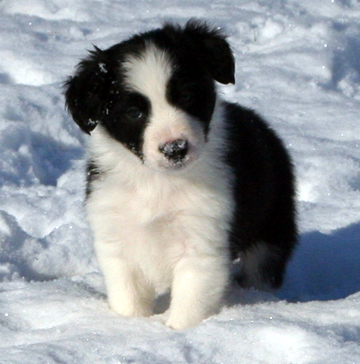 Hob Nob Inside Story aka 'Topic' is living with his father Fable and his new mom Yvonne Anderson, WA
all above snow pictures taken on 1/12/07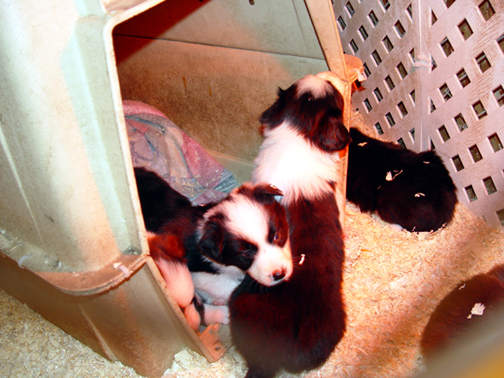 a noise effects CD plays all day with various sounds of babies crying, machine guns going off, thunder, dogs barking, etc.
This is the same noise CD that is played at the guide dogs in San Rafael, CA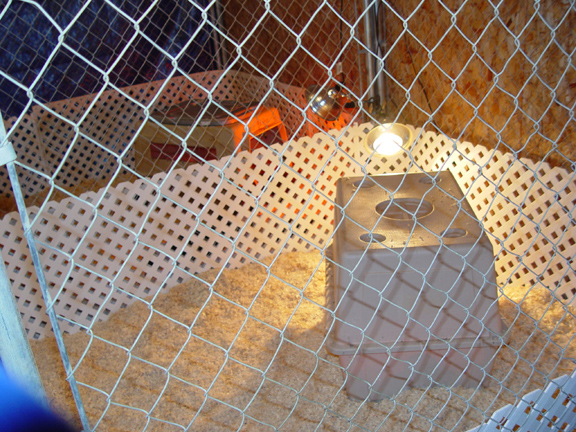 These are the puppy pens in the dog barn. heating lamps plus a heater keeps the puppies cozy and warm. Puppies still come into the house once a day for some play time and interactive fun as I continue to do daily evaluations.
a baby monitor allows me to listen stay in touch when I am in the house.
Pictures taken on 1/7/07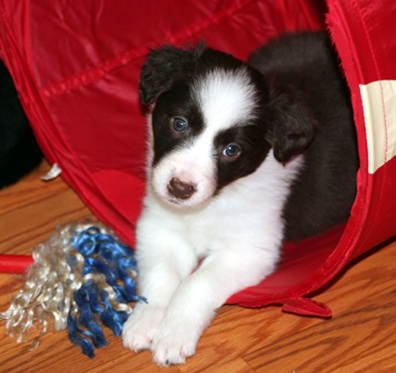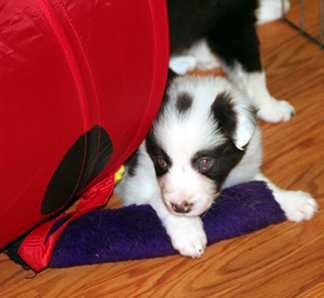 Red/white factored female and red/white factored male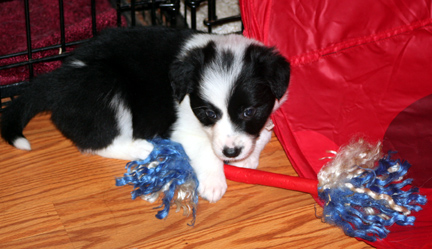 getting to be nap time after play time with siblings
Pictures taken on 12/29/06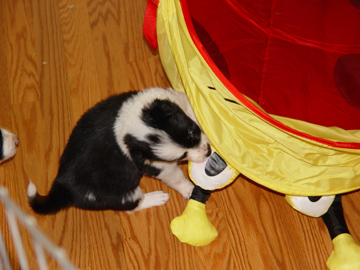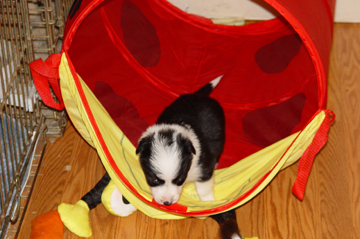 One dot and double diamond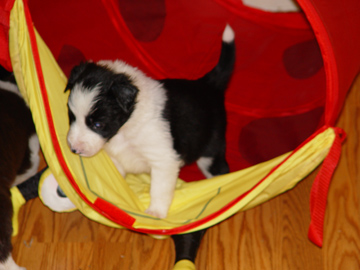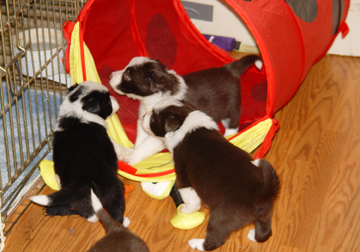 McDreamy double diamond and the two red girls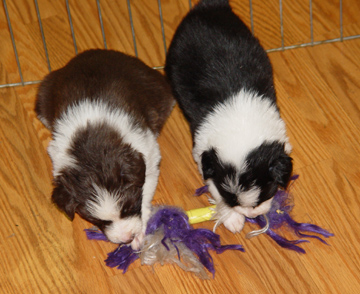 Red girl (white factored) and 2 Dot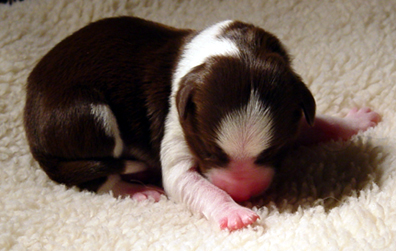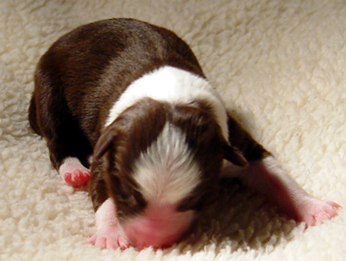 Left is red/white factored female & on right is red/white female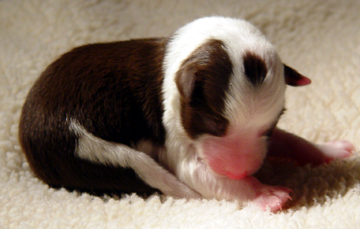 red/white factored male
Black/white factored male black/white factored double diamond female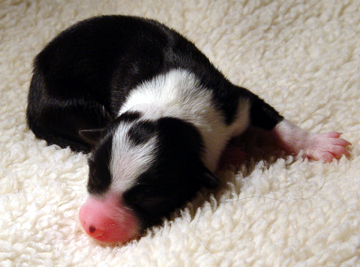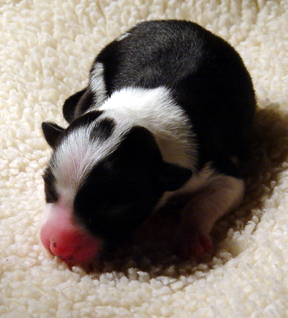 black/white 2 dot female black/white factored 1 dot female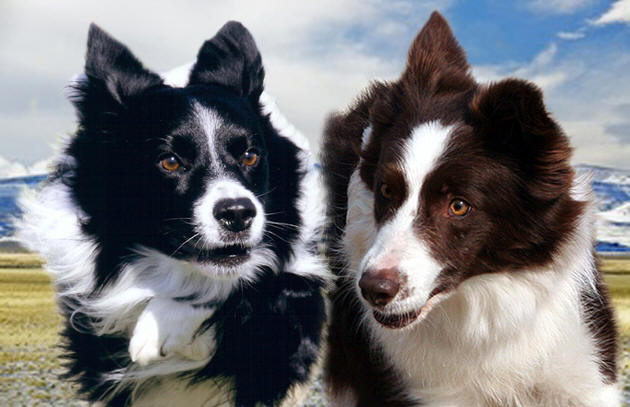 Fable is the sire and Kindle is the dam