<![if !vml]>

<![endif]>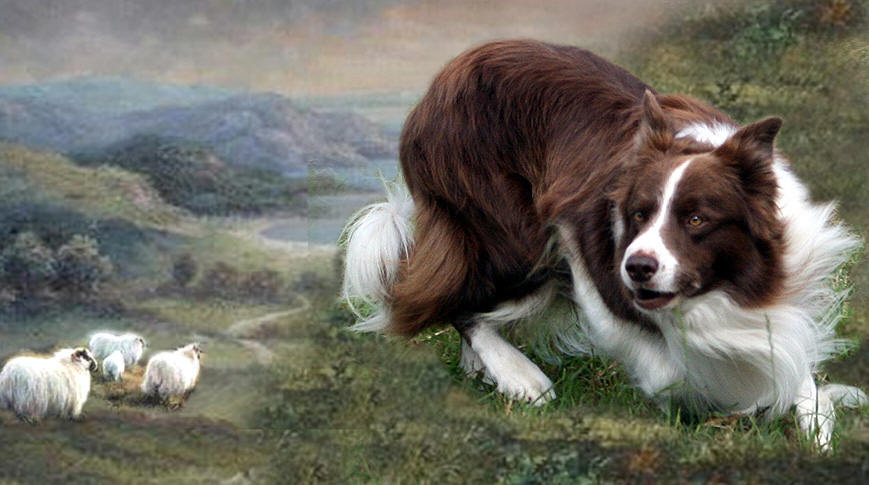 Bezel is Top Gun here at Hob Nob Kennels!
Bezel has earned his Herding Championship as well as AX & AXJ in agility
'Bezel' is a breeder's dream come true! He is a rich dark chocolate (red and white), perfectly marked and oh-so-handsome & multi talented grandson of Johnny Wilson's 2 time Supreme International Champion Spot! How ironic that when I saw JW Spot win his 2nd Supreme in Scotland back in 1994, that I would have a grandson of this talented dog out of my own wonderfully special girl Chisel!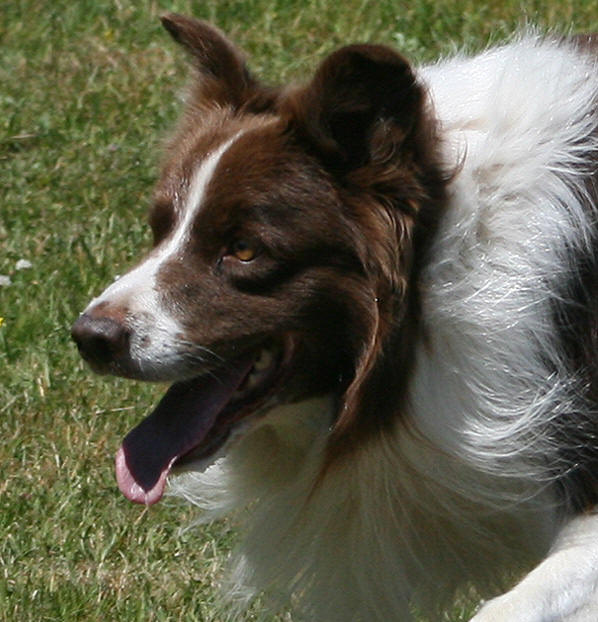 The handsome Chisel son Bezel pictured on 7/24/08
Bezel aging gracefully maintaining his gorgeous looks at almost 8 years old picture taken on 7/20/08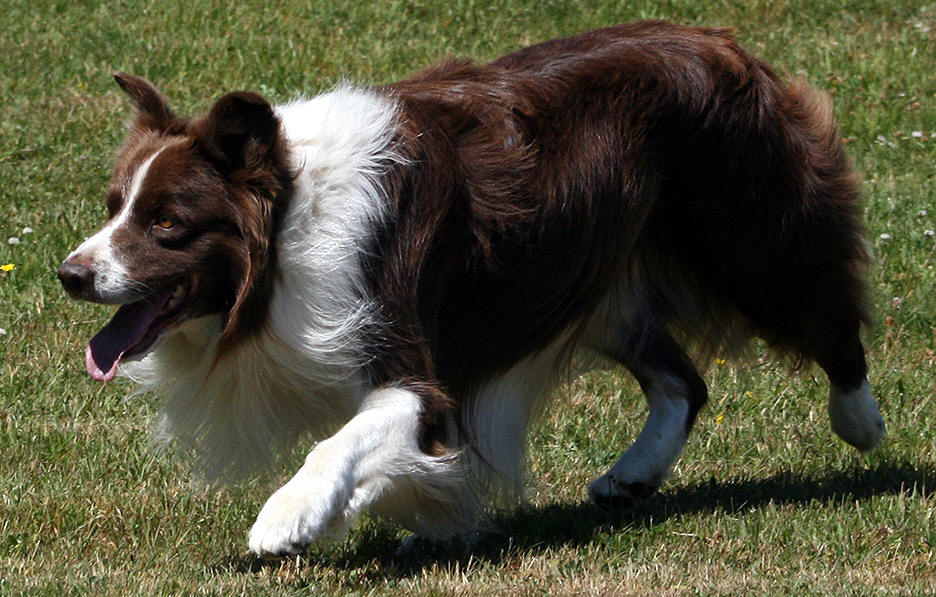 Bezel working sheep on 7/24/08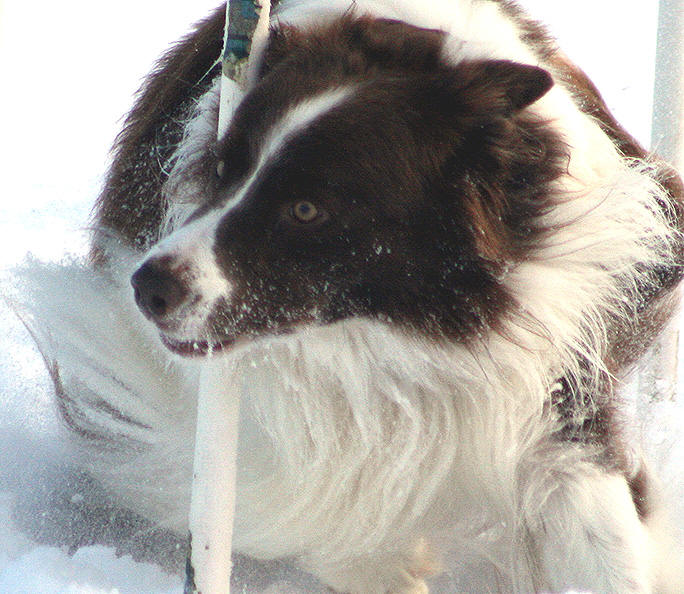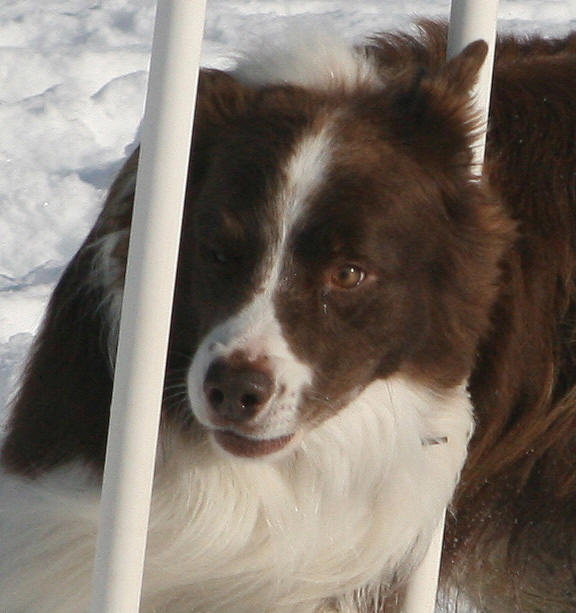 Bezel weaving in the snow at 8 1/2 yrs old on 12/19/08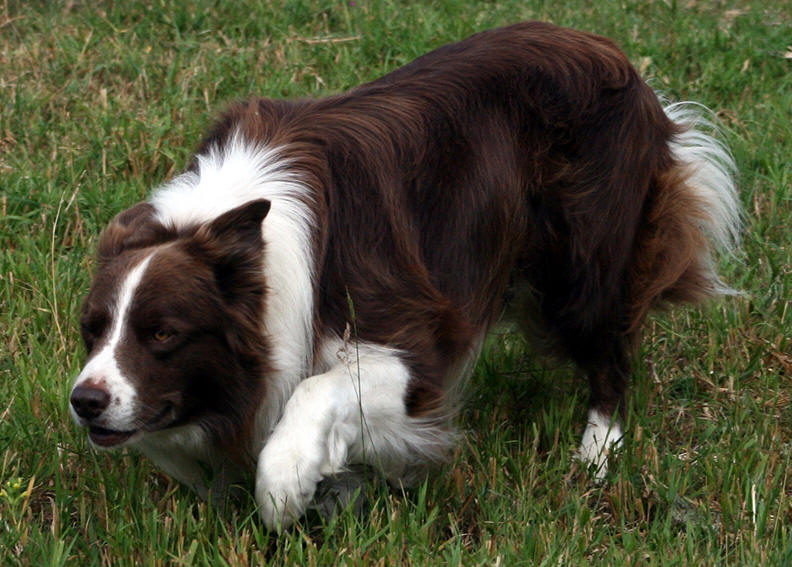 Many people have commented that Bezel is a show dog but he is 100% working lines!!!!
this video was taken on 1/28/08...Bezel has not been on any agility equipment for over 3 years!!!!
While he may have slowed down a little, he still sure has his agility groove and still shows how powerful he is!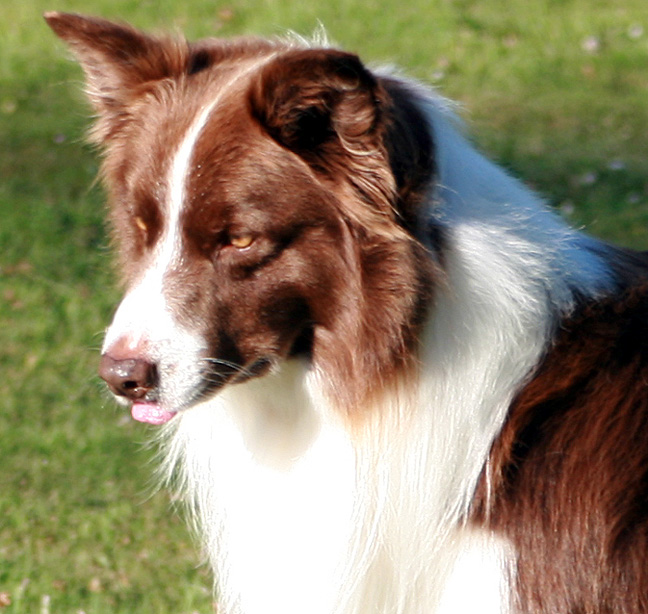 My most handsome boy Bezel! picture taken on 8/20/08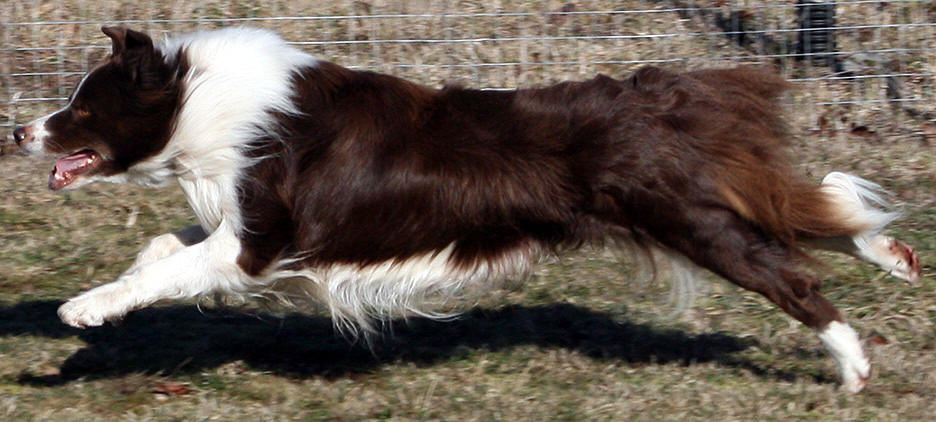 Bezel extending his running stride as he spreads wings! picture taken on 1/23/08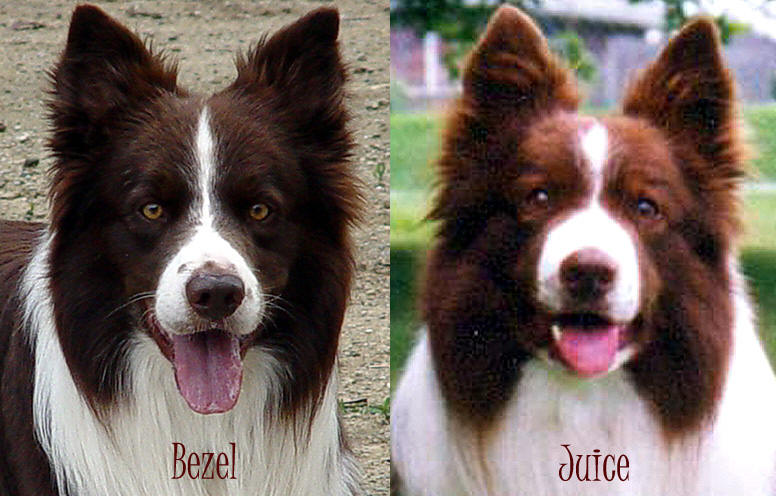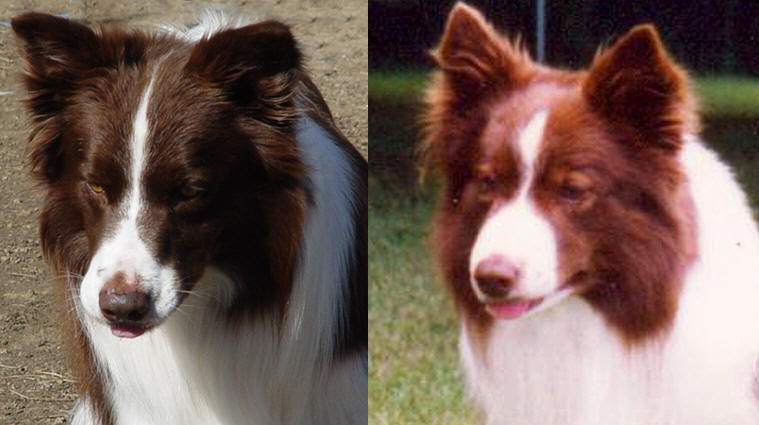 Such wonderful similarities between Bezel and his grandfather Juice!!!!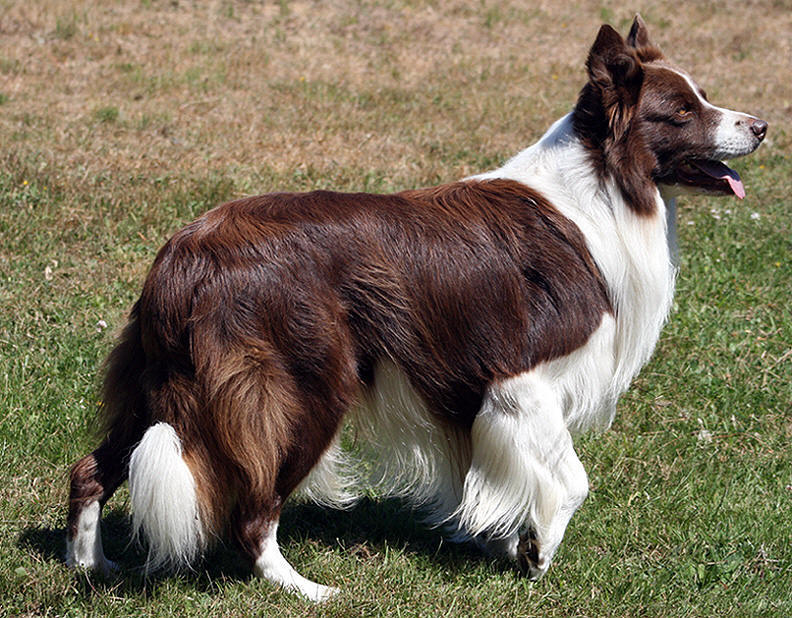 Bezel looking for the flock of sheep....Picture taken on 7/24/08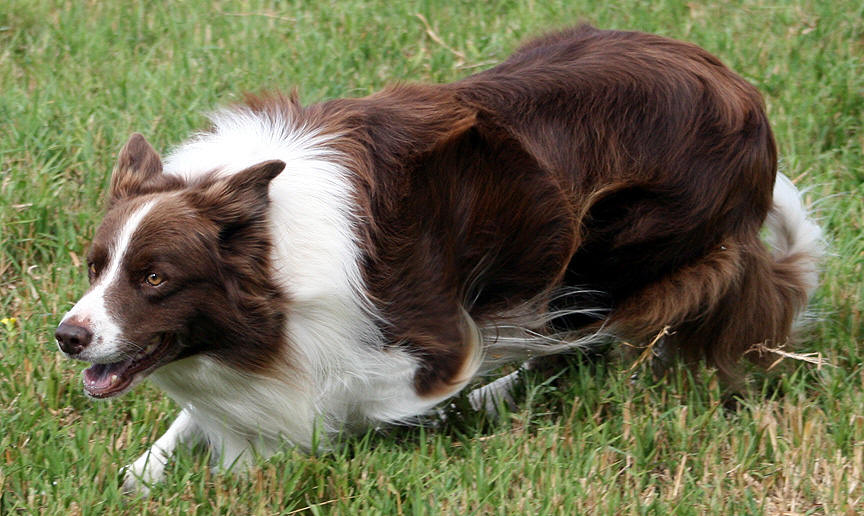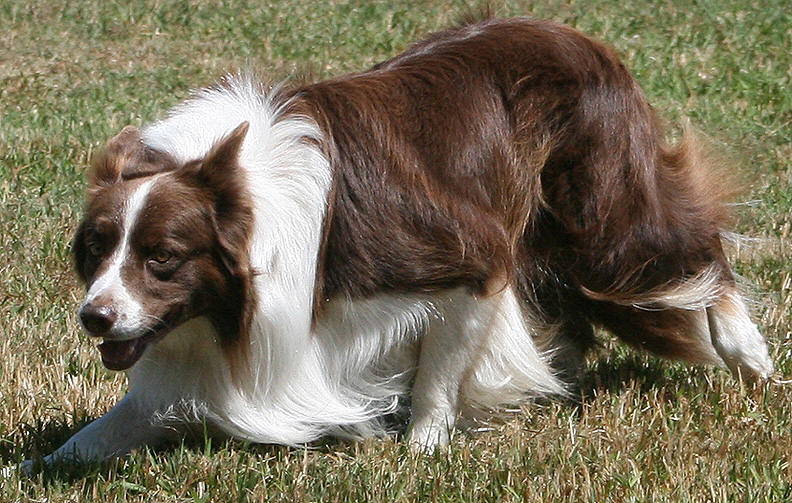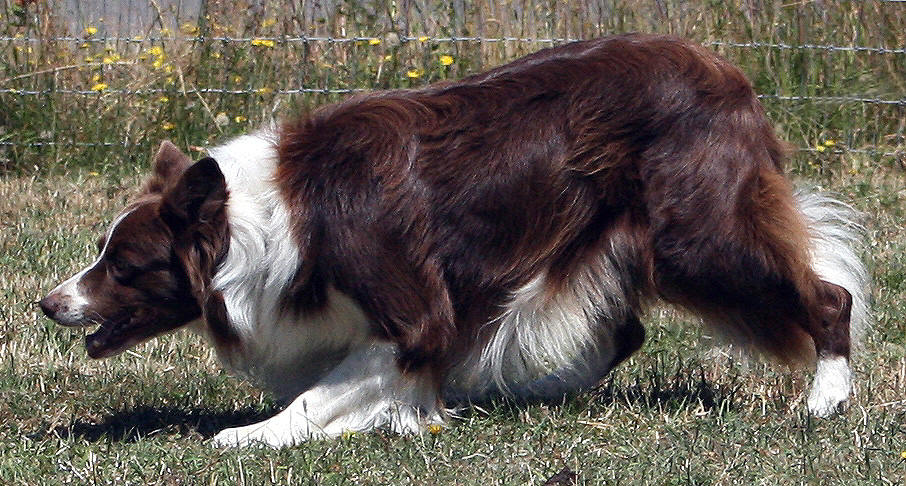 walking up on his sheep on 7/24/08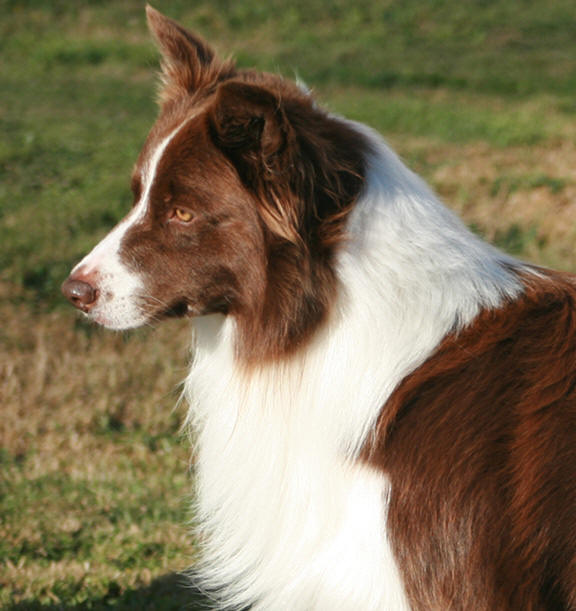 Picture taken on 7/20/08
Bezel running like the wind! picture taken on 1/23/08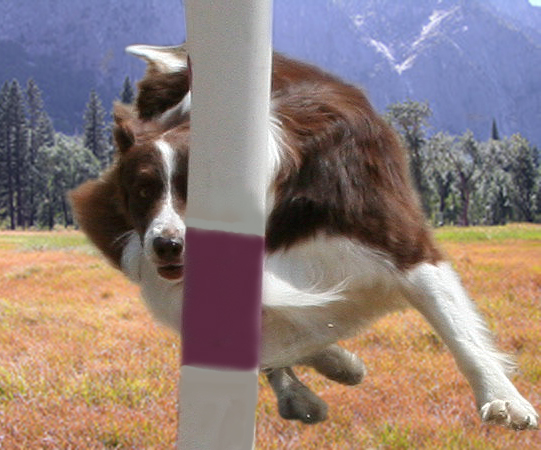 Bezel powers thru the weaves at 6 years young! picture taken on 4/9/06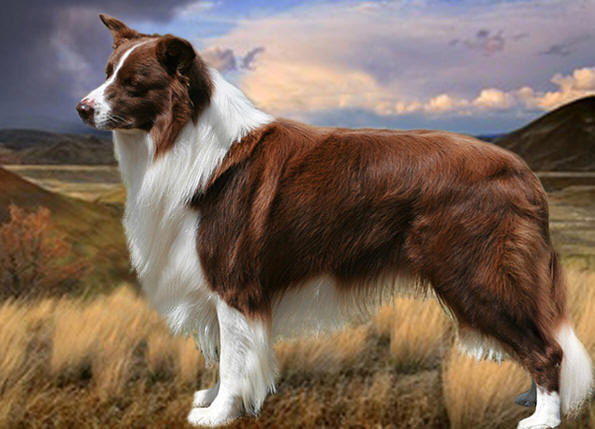 The ever handsome Bezel at almost 7 years young on 7/14/07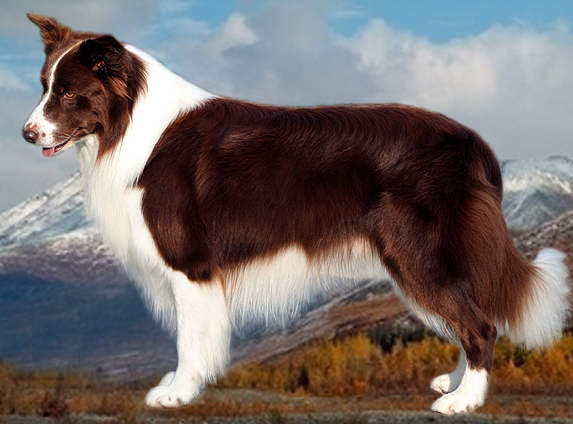 picture taken on May 2, 2006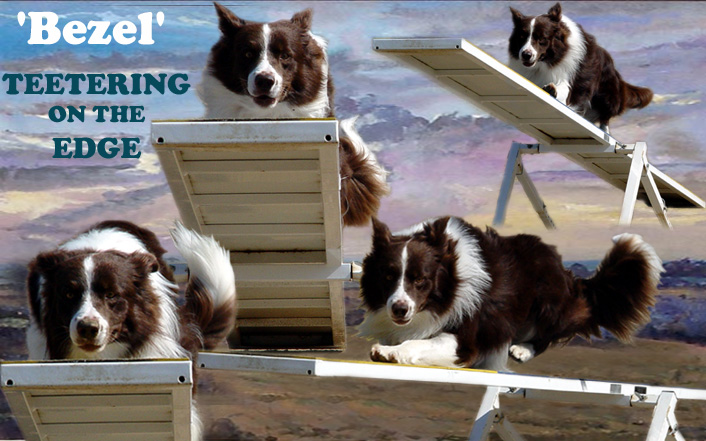 liClick on video of dogwalk execution!
some of Bezel's offspring include: Cachet Mist Stratus Scandal Charter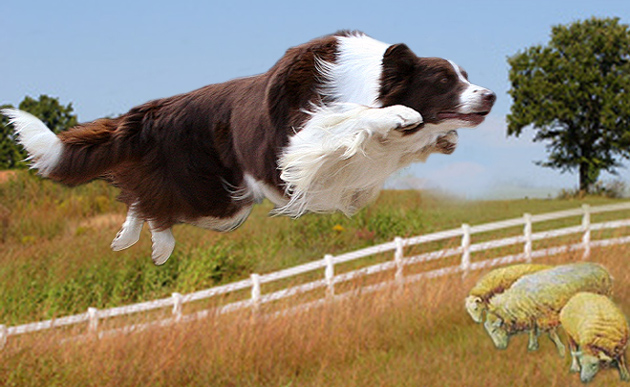 Bezel soars above all obstacles! picture taken on 4/9/06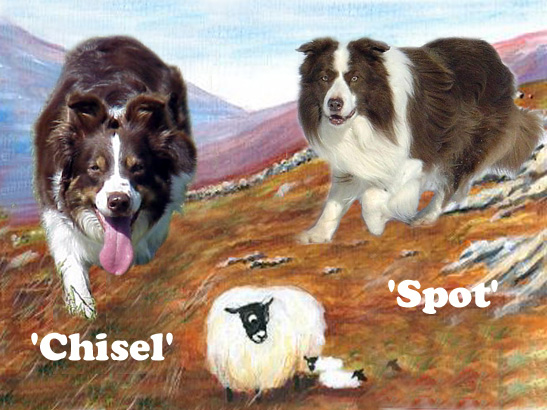 Dam: HC Hob Nob Etched In Stone UD, MX, MXJ Sire: WTCH, DC Spot VIII HSAs, ROMX
photo of Spot courtesy of Becky Beckmann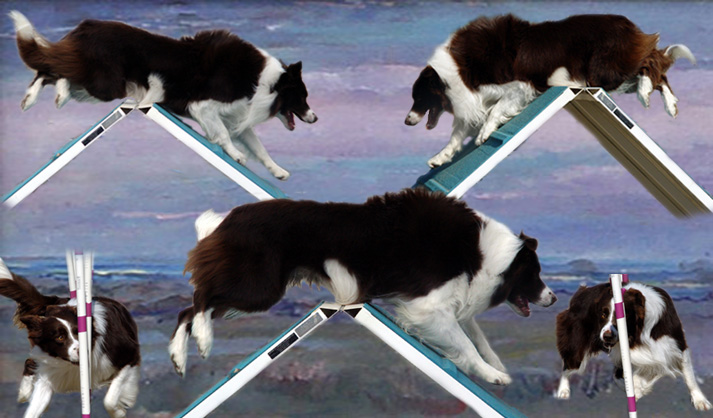 Highway To The Contact Zone!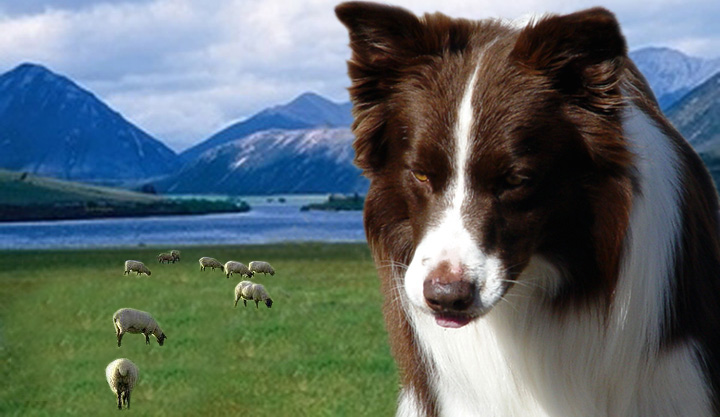 Bezel keeping an eye on his flock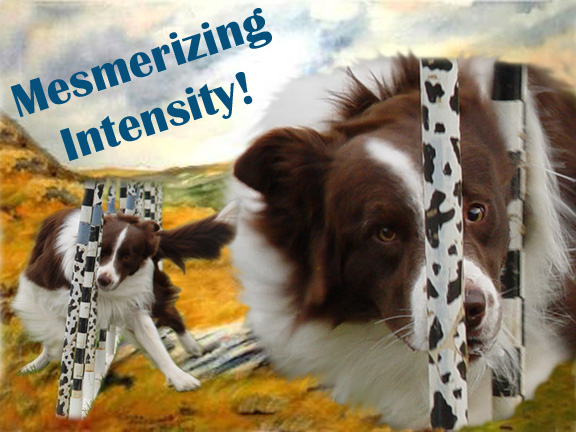 click here for video jump, weave, slide teeter sequence!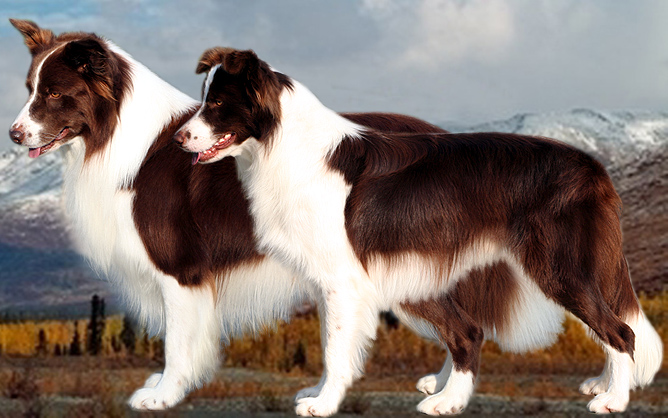 Bezel and his handsome son Scandal whose dam is Kindle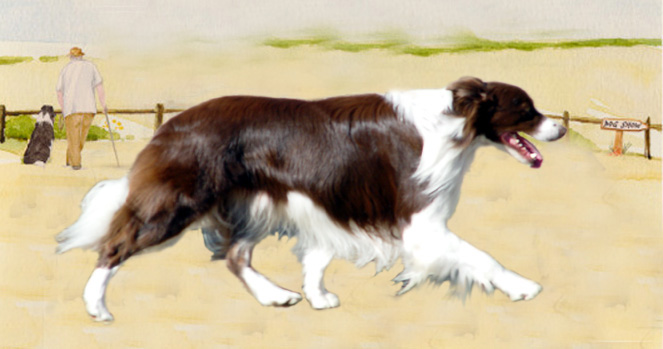 Picture taken on March 26, 2005
Bezel is the product of what every long time breeder strives for...PERFECTION!
Bezel has the qualities to make him a strong contender on the herding field while equally possessing the skills to make him a winner running the agility course!
Bezel IS my pride and joy beyond belief!
<![if !vml]>

<![endif]>
In just 4 weekends Bezel earned his Herding Excellent title as well as earning the points and major win victories to earn his Herding Championship title

Click here to see Bezel's pedigree